HOW TO WIN CLIENTS WITH VIDEO!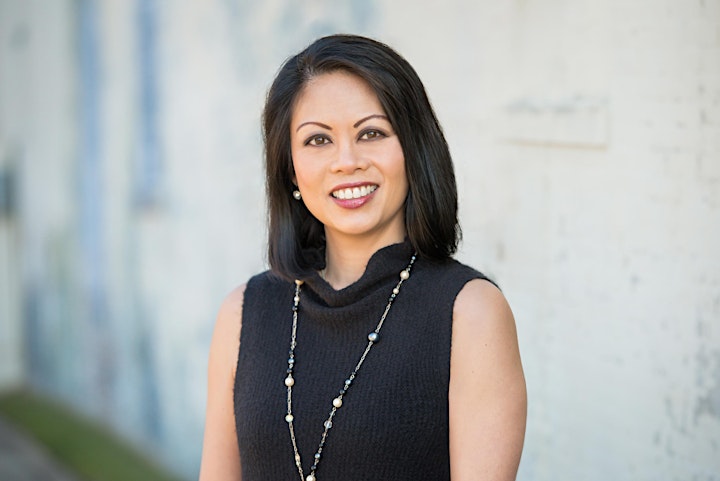 Presentation Discussion Topics
• The Importance of Mastering Video when communicating with your internal teams, with your clients, and with your partners
• Common Video Mistakes to Avoid
• All the Equipment You'll Ever Need to Look like a Pro on Camera: Audio, Video, Lighting
• Your On-Camera Presence: What Colors, Patterns, and Styles Make you Look Professional vs Amateur?
• Q&A
Cheryl Tan is a speaker, consultant, and CEO of Cheryl Tan Media. She helps corporate professionals launch video campaigns and create a greater impact in the world. Her core philosophy is this: Great video creators aren't born. They are made. Before running her own consulting business, Cheryl was a TV news anchor, reporter, and host for television stations in Georgia and Virginia. Now she shares the skills she learned in the newsroom with businesses and organizations around the country to help them create their own pieces of valuable content. She trains teams and executives to show up better on camera.
She is also the creator of the Master Video Today community and Video Bootcamp, a coaching and mentoring program specifically tailored to entrepreneurs and experts. Her system eliminates stress, saves time, and helps students develop the skills to use video to reach a bigger audience. You can learn more about her system and hear expert interviews on her podcast, STANDOUT with Cheryl Tan. Cheryl and her husband have three sons. They live in Virginia Beach.
THIS VIRTUAL WORKSHOP WILL BE CONDUCTED VIA GOOGLE MEETING. A LINK TO ACCESS THE WORKSHOP WILL BE EMAILED TO REGISTERED PARTICIPANTS BEFORE THE EVENT.
EVENT ORGANIZER – Angela Barber
Angela Barber is the Business Services Manager for the Virginia Department of Small Business & Supplier Diversity covering the Hampton Roads territory to include Yorktown, Poquoson, Gloucester, Hampton, Newport News, the areas of Suffolk, Isle of Wight, Franklin, Greensville County and the entire Eastern Shore.
If you have questions regarding business resources, need assistance with SWaM certification or would like to schedule a one-on-on e business counseling session, email her at angela.barber@sbsd.virgina.gov.